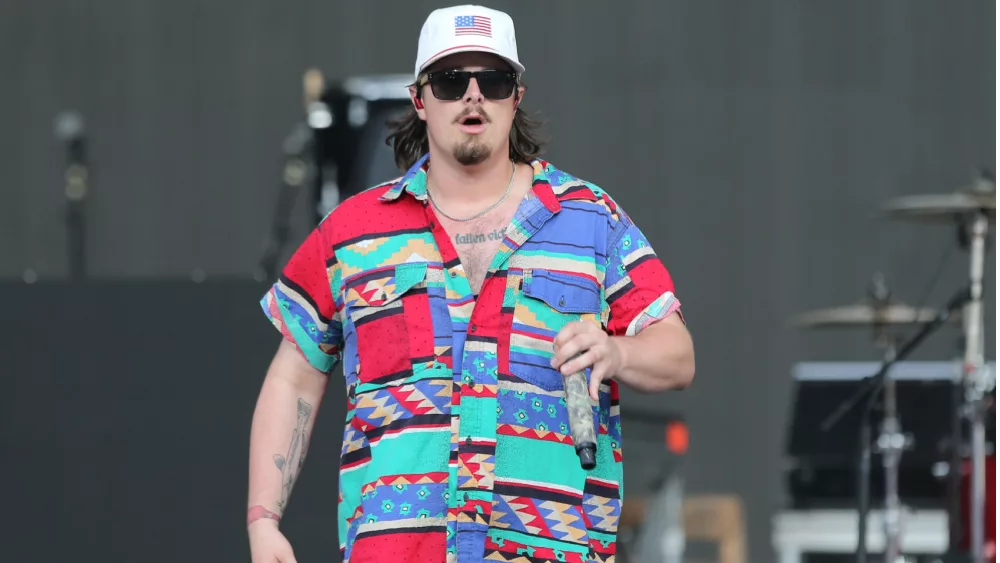 Hardrockers Beartooth shared the release of their collaboration with country artist HARDY on their new song, "The Better Me."
Beartooth lead singer Caleb Shomo shared the meaning behind the track in a press release saying: "There are times where we feel like there is a way better version of ourselves somewhere deep inside that we need to find and bring back to the forefront of our lives. This song is about going through the things that brought me to that conclusion. Simply put, I made a choice to be a better me." Said HARDY: "I've always been a Beartooth fan. I'm excited we finally got to do something together and I'm honored to be part of their new record."
"The Better Me" follows Beartooth's previous releases "Riptide," "Sunshine!,""Might Love Myself," and "Doubt Me" off the band's upcoming fifth studio album, The Surface, which features 11 tracks. HARDY is no stranger to the rock genre; in 2023, he released a half rock half country album entitled the mockingbird & THE CROW, which topped the US Billboard Rock Albums and Hard Rock Albums charts. The album also debuted in the Top 5 in all genres on the Billboard 200 Albums chart.
Take a listen to "The Better Me"- here.
 The Surface is set to drop on Friday (Oct. 13). To pre-order, head HERE.
Editorial credit: Debby Wong / Shutterstock.com